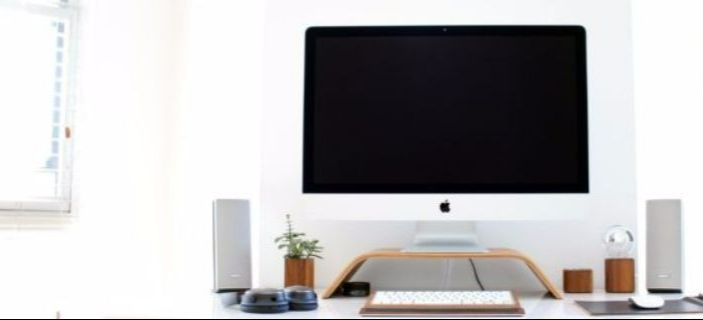 Whether you work from home or from a big office in your city, it's important to keep your workspace decluttered, organised and presentable; it'll help you stay on top of your workload and perform at your best. It will also give visiting clients and associates office envy – many aspire to have a stunning minimal workspace!
So, how can Titan Storage help you achieve your #deskenvy goals?
Store documents
Avoid crowding your space with filing cabinets, overstuffed binders and stacks of paper. Instead, use our archiving business solutions and move important documents into a dedicated unit for safekeeping. Ours are clean and dry, and have state-of-the-art security systems, with individual alarms on each unit. We also provide 24/7 CCTV all year round, covering all entrances and corridors. We can even handle the moving process.
Store stock
If you make your own products or run a business that requires stock, you'll know that it can quickly pile up. Not only is this inconvenient, it is also unsightly – especially if you work from home. Stock that should be banished to the home office is now piled in the hallway, stacked under the stairs or shoved in the wardrobe. You can avoid this blurring of the lines between work and home by putting the stock in storage.
Relocating
If you're moving from a home office to office space, or vice versa, you may need to move bulky items. Perhaps you have office chairs and equipment that you no longer need – for the time being at least. Similarly, you may be redecorating your office space, and worrying about damaging your walls and furniture.
Avoid paint spills and knocks by placing everything into short-term storage while the decorators are in. We offer a range of unit sizes, and we don't set unrealistic storage periods – you pay monthly, so you can stay with us for as long as you need. We can even help provide moving vans and services.
Store equipment
Marketing materials, exhibition stands and old files; all necessary things to have, but are they used enough to warrant the space they command in your office? Get them out of your hair (and peripheral vision) by placing them into a clean and modern storage unit. We offer flexible agreements, as well as a range of sizes and anytime access, making self-storage a fantastic solution to a common problem. Our central location makes everything extremely convenient too.
By moving surplus items into storage, you are one step closer to achieving workspace heaven. A clear space means a clear mind, and while we may never achieve the level of minimalism demonstrated on Instagram, not tripping over stock or having to shuffle through papers would make life a little easier at least!
Looking to free up space in your office? Contact us for a quote today!