If you're planning on moving to a new house, you're probably already aware that it can be a stressful time. Therefore, to help things transition more smoothly, we've put together a guide to what size moving van you will need to hire when moving from your old house to your new one.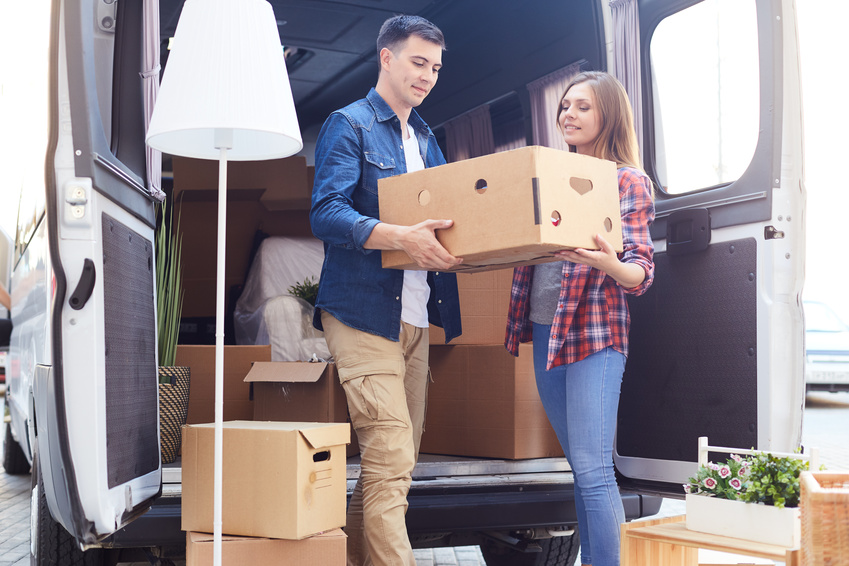 Medium wheel based transit
As the smallest van size available for transportation, this may not be your first choice if you're moving an entire house. However, it could definitely be an option for people who don't want to move everything at the same time.
If you're looking to store some of your less essential items in storage while you move all the furniture around and settle into your new home, this van could be the perfect choice. It can carry up to 30 boxes, which is equivalent to the number of boxes that a 16 square foot storage unit at Titan Storage can hold. These vans can also be used to transport one large item of furniture, which can be handy if you want to get rid of some of your old furniture after the move.
Long wheel base transit
If you need more space in your moving van, this is the next size up from the short wheel base transit. These vans are ideal for those moving out of a single or double bedroom, with a small amount of furniture and white goods, or several items of furniture alone. For example, this van is perfect for a young adult moving out of the family home and into their own place.
With an average loading capacity of 12 to 14 cubic metres and a length of 6.9 metres (sizes vary between different makes and models), this van is the perfect size to either transport possessions and furniture to your new home, or transport everything to a storage unit if you're planning on travelling or not moving into a new place straight away.
The capacity of the long wheel base transit roughly equates to a 25 – 35 square foot storage unit at Titan Storage.
3.5 tonne Luton van
We now move onto the transit vans that can move entire houses or flats. This van is perfect for a single person or couple looking to move out of a one or two bedroom flat, or even a small two-bedroom house.
This van can hold up to 40 boxes of personal belongings, along with a number of different furniture items, such as a dining table and chairs, a two or three-seater sofa, double beds, wardrobes, chest of drawers, and all kitchen white goods.
As you may only need to make the one trip, the 3.5 tonne Luton can make your move a breeze. These vans are also perfect if you're looking to move the contents of a one or two bedroom flat, or a small two-bedroom house, into storage, due to downsizing or moving an elderly relative into a residential care home, for example. Our 50 square foot and 75 square foot storage units should comfortably fit the contents of a van of this size.
7.5 tonne Luton lorry
This is the biggest vehicle normally used for moving and is perfect for anyone moving out of an average two-bedroom house, or a small or large three-bedroom house since. These lorries can accommodate 40-50 boxes of personal belonging, three to four beds, two to three sofas, dining tables and chairs, two double and two single wardrobes, and even all your kitchen appliances.
Again, if you're looking to downsize from a larger two or three-bedroom property, this van could be the ideal way for you to transfer the possessions and furniture you don't initially have space for into a storage unit.
At Titan Storage, our 100 square foot, 125 square foot and 150 square foot units can all easily accommodate the amount of possessions and furniture that fits in a 7.5 tonne Luton lorry.
Bigger properties and alternatives
If the house that you're moving out of is bigger than a large three-bedroom property, you'll need more than one hireable van. To accomplish your move, you will either need multiple vans or to use a large removals company.
For people who don't want to do their own removals, there is also the option of hiring a man with a van to load and unload your belongings and drive between your old and new properties, without you needing to hire a van yourself.
If you're looking to store the contents of your home while you go travelling, or if you're downsizing, why not get a quote from Titan Storage to see what we can provide for you. Or, take a look at our storage estimator to see how our units size up next to rooms and contents of your home.