As the weather begins to turn warmer, it's easy to start thinking about the summer. We've all stared out of office or home windows, looking at the sunshine and imagining that same sunshine while laying on a beach or exploring a new city or country.
Whether you know where you want to go, or you haven't got a clue, there are a number of great resources to help you get your summer holiday all sorted, from apps to package holiday providers and everything in between. Read on to find out what's out there to help you get a start on your summer getaway.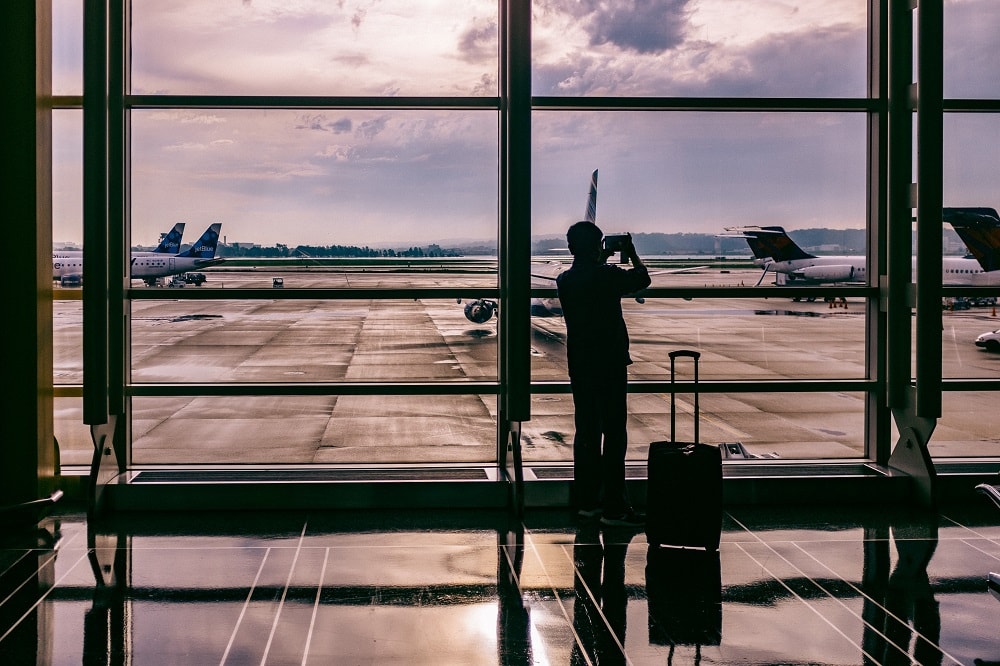 KAYAK
This website, marketed as a travel search engine is the perfect place to start if you know where you want to go, and want to get a good idea of the prices available from a number of different flight providers, hotels and even car hire services.
KAYAK offers all of the above services separately, allowing you to get the best deals for your holiday, but also offers a number of extra services to help you either find the perfect trip for you or get everything sorted for you at once.
Their KAYAK mobile app and KAYAK Trips feature make travelling even easier since everything you need, from your booking receipts and travel plans, or even simply the newest airfare prices, are with you in your pocket and available whenever you need them.
Also, their KAYAK Holidays service has seen them branching out into the holiday packages market since it offers you the ability to find not only flights but also the hotel in your destination city too.
Secret Escapes
If you're not fussy about where you go for your next holiday, but you do like the idea of a great deal for a fantastic experience, Secret Escapes could be the site for you. With a number of amazing bargains for luxury holiday experiences, you can find something unforgettable.
It's key to mention that, if you do have a particular destination in mind, it may not be available as a destination on the Secret Escapes website, since their offers aren't permanent and are constantly changing to include new and exciting locations. Keep your eye on the website for updates to their current sales and you may see your dream destination pop up soon!
Alternatively, add locations to your favourites so that Secret Escapes knows what you're looking for and can help keep you up to date with current deals.
Package holiday companies
If you're looking for one company that will organise everything for you, from flights and hotels to activities and adventures around your chosen destination, then a package holiday company such as TUI or Thomas Cook may be your best choice.
Both companies offer a vast array of destinations to choose from, although both sites have different selections and may not have every country that exists, and they offer a wide selection of flight providers to choose from, depending on the airport you'll be using.
Not only that, but these providers also have representatives in the destinations they offer, which mean that they are able to offer suggestions for activities you could do, or get you signed onto any of the activities that they offer through the company.
Apps for travel
Now you've booked your holiday, you've got one weight off your mind. However, now comes the next part: the build-up. During this time, you'll most likely want to plan activities you want to take part in, get your packing organised and completed, and navigate around your destination.
For those of you that like being organised, an app like PackPoint could help make packing for your trip much easier. Simply select your destination, the reason for your trip, your sex and the length of stay, and PackPoint will create a personalised list for you! Add other key filters, such as whether you'll be able to wash clothes while you're there, or whether you need certain clothing for dress codes and, once PackPoint has downloaded the weather for the trip, you'll be ready to go!
Most smartphones have a maps feature on them nowadays but, if you'd like something more to help you navigate your holiday destination, why not try the Lonely Planet app? With guides for over 200 cities, offline maps and hundreds of recommendations, this app is a fantastic way to find out exactly what's on offer in your chosen destination!
Finally, if you're heading on holiday to a place that doesn't speak your language unless you're able to become fluent in a few months, you may need a little assistance. The Google Translate app is always a good choice to have but, if you're confident in your learning abilities, you could download Duolingo and see if you can learn the local language before you go and while you're there.
If you're planning your summer holiday this year, the last thing you want to be doing is worrying about your possessions back at home. So, if you're going travelling, then you'll need the peace of mind that Titan Storage can offer you. We offer safe storage solutions for one easy to understand monthly amount that can look after your valuables until you get home.