Whether you've just started your own business or have been running one for a while, you know that it's not the easiest of jobs. Sure, you get to be your own boss, but there are lots of problems to overcome too, many of which are likely to be related to your stock.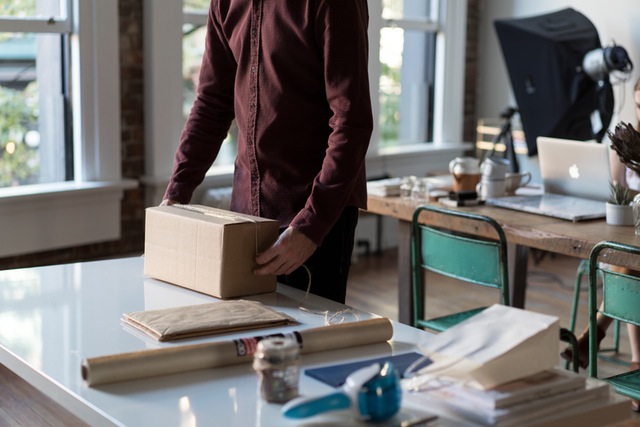 Luckily, there's a very simple solution – business storage. Let's take a look at the possible issues you may experience and how having dedicated storage space can help.
No more space at home!
If you're operating your business entirely from home, you're going to quickly run out of space. What do you do when the garage, spare room and living room are full? You can't store boxes in every single room – it will drive you (and your family) mad and become a health and safety nightmare.
It makes much more sense to move your stock into a storage space, where it won't be a hazard or annoyance to anyone. Just because you work from home doesn't mean you should have to give it up!
Store away seasonal stock
You don't want to leave Christmas stock out on your shop floor when it's summer, but you may not want it to take up vital space in your stockroom either. After all, you want to save that space for current season products.
Storage spaces are ideal for locking away stock you don't need for a few months, keeping it safe and stopping it from becoming damaged or neglected. It will be ready to sell whenever you need it.
Keep valuable stock safe
Your home or small retail store is not always the best place to keep high-value stock, such as electronics, vintage vinyl LPs and collector's items. You certainly won't have the same level of security that a storage container provides. At Titan Storage, you'll benefit from a state-of-the-art security system, 24/7 CCTV monitoring and on-site staff. Your valuable stock couldn't be safer!
Ensure you always have additional stock
Crazes come and go, but capitalising on them when the time is right can prove to be extremely profitable. The biggest mistake retailers make – both online and offline – is not having enough of the items which are currently flying off the shelves. Limited storage space will restrict how much stock you can buy, or produce, at once.
Investing in a container, therefore, can seriously boost your business, as it means your customers are never disappointed with your lack of stock. If you're a store supplier, you always need a large volume of stock to hand, so a storage space where you can put the raw materials and finished products is vital.
A secure, easily-accessible storage space can really help your business grow, as you're no longer limited to how much room is in your home or retail store. It's a much more effective solution than a warehouse, especially if your business is just starting out. You can start with a small storage space, then upgrade it as your business gets bigger.
If you'd like to learn more about Titan Storage's business offerings, please give us a ring on 0800 644 0018 – we're more than happy to help.