If you want to add more usable space to your home without extending your property, a garage conversion can be a great option.
For many people, a garage becomes a dumping ground and somewhere that is never fully utilised – especially when it comes to parking the car. By converting your garage into an extra room or increasing the size of an existing room, you can increase floorspace and even increase the value of your home.
Before you start planning a garage conversion there are a few things you need to consider. In this guide we'll be answering some common questions and providing you with all you need to know about garage conversions in 2023.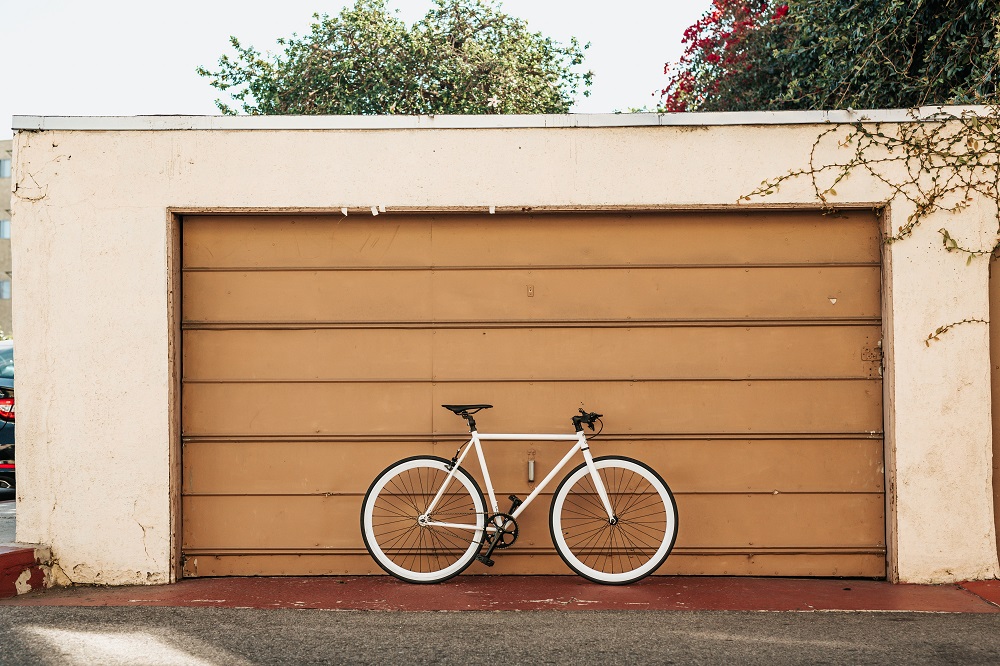 How much does a garage conversion cost UK 2023
Garage conversions vary in cost depending on the specifications of your garage space. However, Santander estimate that the average garage conversion costs approximately £6,300, including plastering and decoration. We would expect a garage conversion to cost between £5,000-£10,000.
This is significantly less than the average £30,000 it costs to convert a loft. If you opt to convert a double garage the cost will increase of course, however it is still expected to add more value to your home than the initial cost.
Factors affecting the average garage conversion cost
The foundation need reinforcing
The walls, floors or roofs are in a bad condition
The ceiling height will needs to be raised
Planning applications
The services of a structural engineer
Insulation required in newer builds
Internal vs external garages – Internal garages require a lot less materials as 2 of the walls will already be integral to the house
How long does it take to convert a garage?
Garage conversions are relativity quick to complete once the building works get started. Depending on the structure of the existing garage, a single-car garage conversion will take around 3-4 weeks to complete. You should allow for 3-6 weeks to go from garage to livable space.
Should I convert my garage?
It's important that you consider the value of the garage to your home. For example, if you live an area with restricted parking or parking zones, it could be more valuable to keep your garage as a safe place to park a vehicle.
However, if you have plenty of space to park your car on a road or drive, converting your garage could provide you and your property with extra living and storage space.
Garage Conversion Benefits
Gives more livable floor space
Cost effective extension to a home
Traditional garages are less desirable especially if a drive is available
Can increase property cost
Garage Conversion uses
Another lounge
An extra bedroom
An extra bathroom
A childrens' play-room
A larger kitchen
A home cinema
A home-gym
A home-office
Utility room
Do I need planning permission for a garage conversion?
As a garage conversion is internal, it doesn't usually require planning permission, however there are exceptions.
For example, if you want to convert your garage into a separate home, increase the size of your garage or substantially change the exterior of your home, you may need planning permission. It's best to check with your local authority's planning department before carrying out any work. You also need to ensure you follow building regulations.
Is my garage suitable for a conversion?
Internal Single garage – An internal single garage is built within the structure of the house. This will usually add around 150 sq ft of floor space to your home. This is also the easiest type of garage to convert.
Single garage – A single garage conversion again will add around 150 sq ft of floor space to your home.
Double garage – Converting the whole space will add around 300 sq ft to your home. This is great for splitting into two areas, or a large kitchen, dining or living space.
Standalone garage – You can expect to add the same 150 sq ft space with a standalone garage conversion. Be careful with the planning permission as this structure may require an application to change its use.
Can you DIY convert a garage?
If you have no experience in conversions, it is recommended you use professionals who have experience in dealing with building regulations etc. If you are simply decorating your garage to change its use, then by all means get stuck into it as a DIY project. However, if you are removing internal walls, installing doors and windows, adding ventilation, heating or new electrics, it is important to work with trained professionals.
Will a garage conversion increase the sale price of my home?
If your home already has parking facilities, a garage conversion can increase the sale price of your house by increasing floor space or adding an extra room.
Virgin Money estimate you can get around a 10-20% return if your garage conversion improves the usability of your home, while research released last year from Admiral Loans reveals that a garage conversion could add an average of £45,000 onto the value of your home.
Does a new room count as an extra bedroom?
In order for a new room to count as an extra bedroom when you come to sell your home, it needs to have been converted in accordance with building regulations with the purpose of being a sleeping area. Some of the requirements include sufficient insulation and compliance with fire and safety regulations.
If you're planning to convert your garage and need somewhere to store your belongings while work takes place, or maybe you need a long-term storage solution, here at Titan Storage we have quality storage units in a range of sizes.
From the size of a locker to a mini warehouse, we can meet all of your storage needs. Get in touch today to find out more.