Moving home is often a stressful and busy time for any family. But the upheaval associated with moving on to pastures new is not only stressful for humans, but for dogs too.
This is because our furry friends feel exactly the same emotions as humans when it comes to change, adapting to altered surroundings and a new home. There are several signs that your beloved pet is feeling stressed that you should be aware of, especially when moving properties.
For example, a stressed dog will often look incredibly anxious, their mouth will appear tightly closed and often they pant or hold their breath for long periods of time.
However, there are lots of ways that you can make the process associated with moving to a new house easier and less stressful for your dog by taking on board our helpful tips. After all, transitioning to a new home should be exciting rather than stressful for all the family.
How to help your dog adjust to a new home
Hold off buying all new furnishings
Although it's tempting to buy all new furnishings when you move into a new home, unfamiliar items in a new space can cause further stress for your dog.
But this is not to say that you won't be able to buy new things eventually. After a few weeks your dog will be getting used to its new surroundings, meaning you will then be able to start introducing new items into your home.
The same applies to your dog's bed, water bowls and toys. Make sure these are not replaced straight away.
Old routines are key
Nobody likes change and this includes dogs. After all, new routines can be hard to get used to for the best of us.
And as the changes associated with moving home are inherently stressful, it can help to adopt old routines during the early days of your move so that your dog feels safe, secure and at home far more quickly.
Love, attention and plenty of TLC
Moving to a new house is overwhelming for many people and it's the same for dogs. With this in mind, during the transitional process you should make sure that you give your dog plenty of love and attention.
This will not only help your dog to settle in quicker, but it will also help them to adapt to their new surroundings. Whether you spend time cuddled up on the sofa, out for a walk or playing in the garden, make sure that your dog feels loved and secure.
Make sure you spend time on the floor with your dog
One of the things that will help your dog adapt to a new home quickly is familiar smells. A method to integrate the smells from your old home into your new home is to spend time on the floor playing and cuddling together.
And remember, the key to adjusting your dog to a new home is patience. This is essential as every dog is different when it comes to getting used to their new environment. It can take anything from a few days and weeks, to even months.
With this in mind, you should let your dog adjust at their own pace and be patient.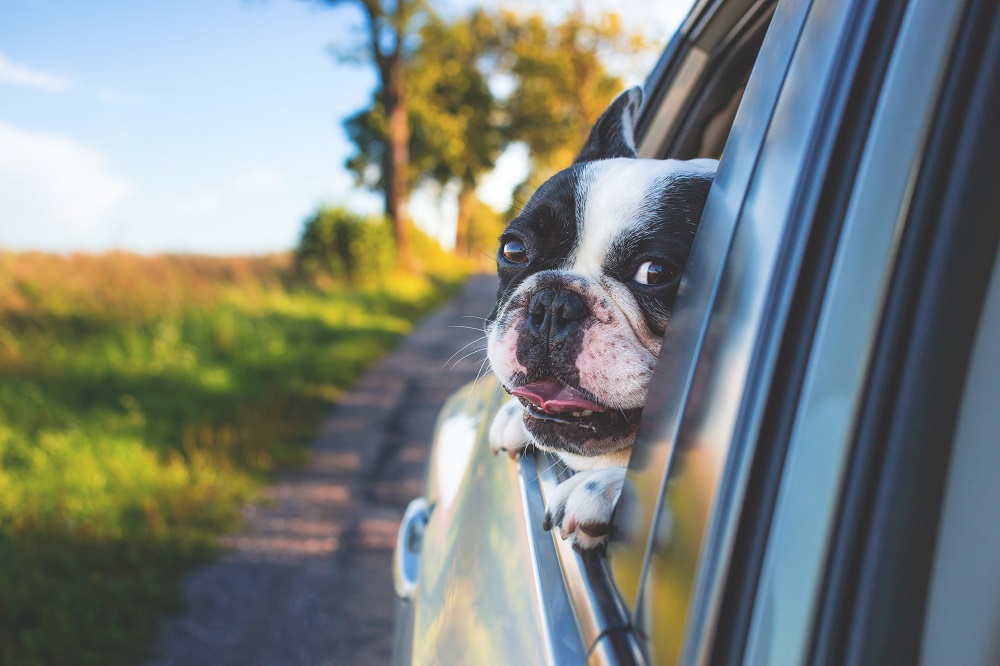 Related Posts
Selling your home in 2019/2020 – Expert Tips and advice
Ultimate moving house guide with free downloadable checklist
Choose Titan Storage to help you move home
If you're in the process of moving house and need extra storage, you have landed in the right place.
Here at Titan Storage, we have earned a reputation as leaders in our field, especially when it comes to providing premium storage that meets your exact requirements. Whether you're looking for personal or business storage, make Titan Storage Solutions your first port of call.