Are your cupboards, wardrobes and drawers bulging full of seasonal clothing you don't always need? Or are you coming home from university for the summer but don't fancy taking all of your things? If this is the case, consider putting some of your clothes in storage over the summer, or however long you need to.
Although it's not as easy as simply chucking them into a bag or suitcase and into a storage unit – properly protecting and storing your clothes means they will keep their shape, prevent them from getting damp and keep them looking fresh and ready to wear.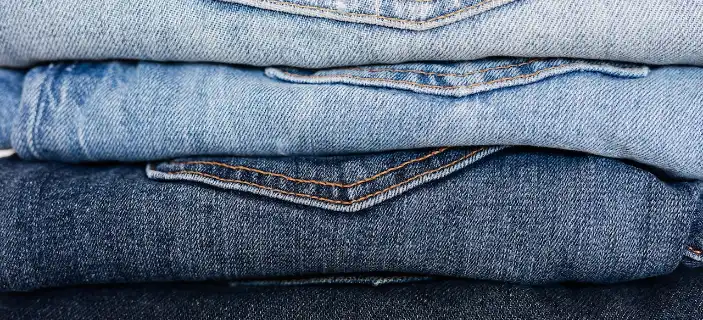 Tips for packing and storing clothes for long-term storage
Putting your clothes into storage does not need much preparation but making sure they are clean and well-protected is worth it. Here are our top tips on how to store your clothes so they stay looking as good as new when you take them out again.
Wash and dry
Before you pack up your clothes ready for storage, you really should clean your clothes thoroughly. This will help them stay much fresher for longer when in storage. Whether this is simply putting them through the washing machine, or a trip to the dry cleaners, make sure any stains or dirt is removed. This will help your clothes remain fresh and won't attract dirt, dampness or insects which can damage the material.
Remember to let your clothes dry completely before packing them; this is to prevent mildew and other odours from building up. There is also no need to iron your clothes as they will likely need another iron when you retrieve them from storage.
Properly fold
Although you may not want to iron your clothes, properly folding them for storage is still important. Similar to packing your grocery bags, heavier items should be placed at the bottom of the box or bag, with lighter and more delicate items of clothing placed on top. If you have items that need hanging, invest in hanging storage boxes to keep your clothing in a better condition.
If you have a lot of items to store, try rolling your clothing instead of folding them as this often means you can pack more into a box. Also, remember to not overfill your storage containers, it's better to give your items a little more space than to cram them in.
Avoid vacuum seal
This may seem surprising as vacuum bags are a brilliant way of storing items and saving space. However, vacuum seal storage is only good for storing clothing for a short amount of time as it can damage clothing made from natural materials like wool. If you're looking to store your clothing for longer than a few weeks, it's best to avoid using vacuum storage and choose plastic boxes instead.
Cardboard or plastic box
The best way to store your clothing for a long time is by using plastic storage boxes with an airtight lid, such as a clip-on lid. This type of storage will protect your clothes from moisture, dampness, and dust. Avoid cardboard as this can break down in damp conditions, and is easier for insects and vermin to penetrate and damage your clothing.
For extra protection for your clothing, line the plastic boxes with clean, dry cotton sheets. Or for even more delicate clothing such as wedding dresses, use acid-free paper to wrap and protect your clothing.
Polish and clean footwear
As well as ensuring all your clothes are clean and dry ahead of being stored, your shoes and boots should also be cleaned and polished. If you are storing washable shoes such as trainers or sandals, it's a good idea to wash them and check they are completely dry before putting them into storage to avoid odours developing over time.
For leather or vegan-leather shoes, ensuring they are clean by removing any scuffs or stains is also important. You could use a small amount of oil on any leather products but be sure to store these separately from other clothes to prevent the oil from rubbing off. Also, stuff all your shoes with tissue paper to help them keep their shape before storing them.
Appropriate climate control
Choosing the right storage unit is just as important as correctly packing up your clothes to ensure they are protected. The ideal unit would be climate-controlled, clean and free from dust and vermin. As long as the storage unit is dry, cool, clean and dark (to prevent fading), your clothes should be in the same condition as they were stored in. Make sure you shop around and choose a professional, secure storage space that you can trust.
Keep or donate
Putting some of your clothes in storage is a brilliant excuse to do some sorting. Use this as an opportunity to do a spring clean and decide whether you should keep or donate some of your clothing. Be ruthless in your decision-making and sort your items into three piles; keep, charity and bin. Charities will accept clothing donations if they are good quality and not damaged, and any clothing that doesn't fit into this category that you don't want to keep will need to be put in the bin.
As you pay for storage by volume, donating clothes you won't wear again will prevent you from paying for storage you don't need.
How we can help
Titan Self Storage is the optimal environment for storing your unneeded clothing and shoes. Clean, cool and dry, our self-storage facilities come in a range of sizes and are perfect for freeing up space near you.
You can rest easy in the knowledge that your items are safe, secure and accessible. We are also on hand with additional packing supplies, should you need any at any point before or during your stay, and are happy to accommodate a move to a smaller or bigger unit at no extra charge if need be! Contact us today for a quote.