It's coming up to that time of year when you show one of the most important women in your life how much they mean to you. You can shower your mum with gifts, give her a lovely bunch of flowers, or make her a decadent breakfast in bed.  If you're looking to go the extra mile, why not consider taking your mum out to one of these lovely places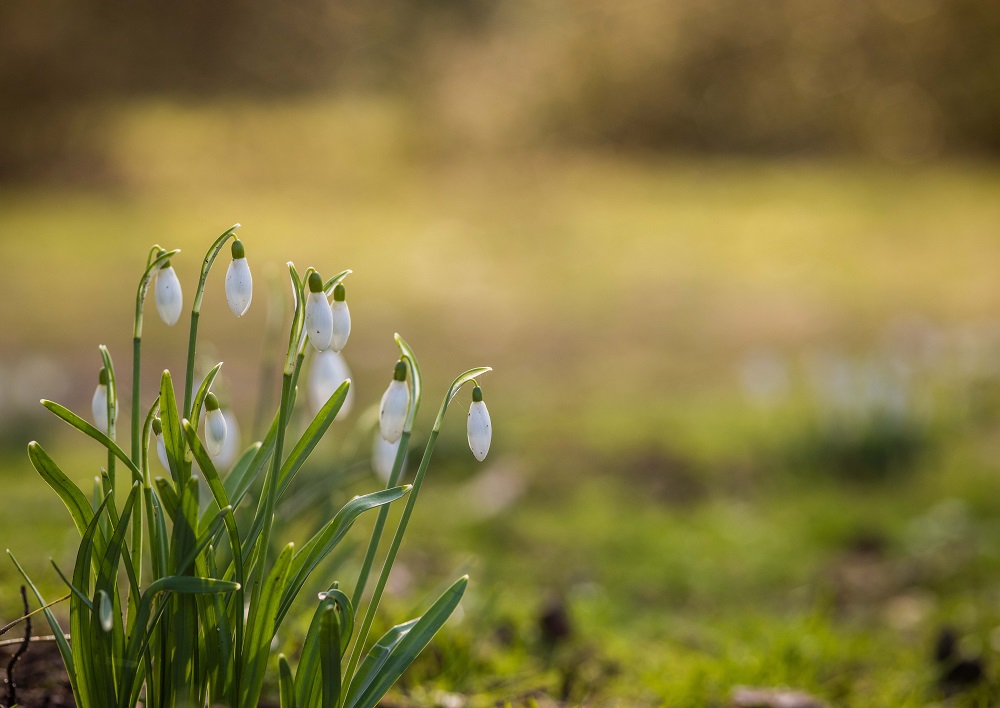 Visit a National Trust property
March heralds the beginning of spring and, along with the hopefully warmer weather, we should be starting to see all sorts of pretty spring flowers appearing across the landscape. What better place to appreciate the glory of nature as it comes back to life after the winter than the broad expanse of a National Trust estate and, if it is still a bit chilly, there's always a cosy tea shop to warm up in!
Take a look at the National Trust website to find out where the nearest property is to you. For the best spring gardens near some of our Titan Storage locations, try Mottisfont in Hampshire, Charlecote in Warwickshire, Basildon Park in Berkshire, or Polesden Lacey in Surrey.
Enjoy an Afternoon Tea
Nothing says decadence on Mother's Day like a tier of sweet and savoury baked goods to share. An afternoon tea can provide the perfect setting for a good catch up and make your mum feel truly special and pampered. Make sure to choose somewhere fancy to create a truly special atmosphere and tuck into the selection of finger sandwiches, macarons, amuse bouche and a pot of tea!
For a wonderful afternoon tea experience, if you're based in the Essex area, head to The County Hotel in Chelmsford!
Take her out for dinner
Sometimes the simplest gestures can mean the most and taking your mum out for dinner, or cooking for her, can make a big impression, since you're making an effort. Whether you decide to take her to a restaurant you know and love, one that you've never been to before, or to her favourite restaurant, the gesture of taking her out for dinner will be one she appreciates.
If you're struggling to choose a restaurant, why not check out local reviews on TripAdvisor to find a place you may not have considered before.
Get pampered at the spa
If your mum deserves some time to relax and de-stress, then a spa might be the perfect place to visit on Mother's Day. With a range of facilities and a number of different treatments available, many spas will be able to offer a truly personal experience to pamper your mum, and you!
If you're situated in Berkshire, Nirvana Spa offers a number of different packages to truly tailor a day for you, from celestial flotation to rasul, and all packages come with complete use of their pools and facilities. For a spa in other areas of the UK, SpaFinder can help you find the perfect place.
Spend the weekend away
There will be so many wonderful areas of the UK bursting into life as Spring begins to appear, so why not whisk your mum away for a weekend so you can both relax and spend some time in each other's company? Whether you choose to disappear to a cosy cottage in the countryside, or spend a weekend seeing the sights in a big city, there are so many things that you can do together to appreciate spending time with each other.
Catch a fabulous show while staying in Woking at the New Victoria Theatre, stop off in a cosy Berkshire cottage and visit the wonderful Windsor Castle, or have a wonderful day shopping in The Royal Priors if you're staying in Leamington Spa.
However you choose to pamper or spoil your mum this Mother's Day, we hope you both have a fabulous day and enjoy spending time together!